History of the Green Emporium
After 25 years of weekending in Colrain, we decided we wanted to leave New York City and be here permanently. In 1992 when we bought the former Methodist church building on the common, that idea became possible. We were inspired by the simple, spacious, light-flooded American meeting house architecture, and began our vision of restoration. When we opened the doors of the Green Emporium on June 9, 1994 we had no idea it would become... "that special place."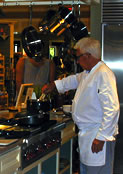 Michael started by making a simple vegetarian Mexican omelet to see if people would come in. And they came. Then sandwiches were added: fresh roasted turkey, crabmeat salad, hummus. When Christina Tree, Travel Editor of the Boston Globe, tasted Michael's homemade crabmeat salad sandwich, she said it was the best crabmeat salad sandwich she'd had since she was in Paris. We added homemade apple & lemon meringue pie made by Mrs. Lillian Brigham of Colrain. Then, Tony introduced his homemade Brooklyn style Italian Ices. And they came, and they came.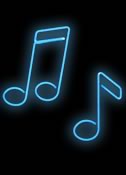 In the fall of that year we began serving dinner, with beer & wine. We brought to the Emporium our love of travel and meeting people, as well as Michael's years of creative international cooking & Tony's Brooklyn-Italian cultural background. And we brought our desire to serve delicious, healthy food, traditional & vegetarian, in a setting that reflects city and country, often to the accompaniment of music by local musicians. And they came, and they came, and they continued to come..
Over time, we added our beautiful garden, with its terrace and waterfall, providing a perfect setting for relaxed dining and celebrations.
Eight years later and many events behind us, we started serving Michael's Country Fusion Cuisine, which featured creative fish, chicken, beef, pork and vegetarian entrees.
Live jazz, featuring Ted Wirt at the piano, was an important part of our dining experience, creating new and exciting culinary and musical events. The Emporium was also available year-round for parties, weddings, rehearsal dinners, and special events.
We're happy to have been featured in the Boston Globe, Bon Appetite, and regional newspapers, radio, and television. We were recipients of the Massachusetts Governor's Hospitality Award, and Yankee Magazine's Editors' Pick for Western Massachusetts.
Due to unforseen ciscumstances, we were forced to shut the restaurant down in 2012. And so an era came to a close.
Good Foods... Good Wine... Good Music... and Good Friends. That's why we were known as, that special place.
Posted: Sat, Sep 1, 2007 12:00 AM
Updated Thu, Mar 10, 2022 12:00 AM